Sera-Jane Moore, Guitarist Geoff Warner combine in The" Sera-Jane Duo" to form a highly versatile, entertaining and polished performance. BIG SOUND small line up from Laid back acoustic to Solid Backing.


Geoff Warner was playing in pubs and clubs at age 15 before forming his own band "Bleeding Hearts" in the early 80′s. The band released an independent single while gigging around regional Victoria as Geoff continued to develop his guitar, singing and writing skills.
​
Geoff went on to play in Melbourne bands, Body Sport, Dave Evans and Thunder Down Under, The Dawn, Mighty Fine Guys and Joe Perones "Edge" before commencing a successful solo entertainment career, playing in popular clubs bars and resorts, mainly in Melbourne and around Victoria but also through out other parts of Australia .

Geoff has worked with some of Australia's most respected musos from bands as diverse as Midnight Oil, John English, John Farnham Band, The Chantoozies, Boom Crash Opera, The Incredible Penguins to name a few. As a solo act he has opened for artists such as James Reyne, Brian Cadd and Debra Byrne.

​Fancying a change of environment and some sunshine, Geoff relocated from Melbourne to Queensland in 2001 and began working with Award Winning Country Artist Sera-Jane Moore. Geoff co-wrote and played on her debut album "In my Town" in 2005. The title track made the most requested list on Kicks FM. Geoff was the sole accompanying musician and Musical Director for Sera-Jane Moore when she won Overall Winner in 2007 Charters Towers Country Music Festival.

In 2009 Geoff won a top ten placement in the "ASA awards" best Instrumental for his hybrid classical/blues fused guitar piece "BorderTown".


---

APRIL SUN IN CUBA – DRAGON

BAD MOON RISING – CREEDENCE

BUT I DO LOVE YOU – LEANNE RIMES

CALIFORNIA GIRLS – KATY PERRY

CELEBRATIONS – KOOL AND THE GANG

COME AWAY WITH ME – NORAH JONES

DON'T IMPRESS ME MUCH – SHANIA TWAIN

DON'T KNOW WHY – NORAH JONES

DON'T STOP – FLEEWOOD MAC

DON'T BRING ME DOWN – ELO

DOWN UNDER – LEE KERNAGHAN

EAGLE ROCK – DADDY COOL

FORGET YOU – CEE LO GREEN

GAME OF LOVE – SANTANA

GIVE IT UP – KC & THE SUNSHINE BAND

GO YOUR OWN WAY – FLEEWOOD MAC

GONE GONE GONE – ALISON KRAUSE DUO

HEAVEN – BRYAN ADAMS

HORSES – DARYL BRAITHWAITE

HURT SO GOOD – JOHNNY MELLANCAMP

I CAN SEE CLEARLY NOW – JIMMY CLIFF

I CAN'T STAND THE RAIN – COMMITMENTS

I LOVE A RAINY NIGHT – EDDIE RABBIT

I LOVE ROCK N ROLL – JOAN JET

I SAW HIM STANDING THERE – BEATLES

I WANT TO BREAK FREE – QUEEN

IF YOUR NOT IN IT FOR LOVE – SHANIA TWAIN

IN MY TOWN – SERA-JANE MOORE

I'M NOT THE ONLY ONE – SAM SMITH

IT'S NOT FAIR – LILY ALLEN

IT'S YOUR LOVE – TIM McGRAW AND FAITH HILL

JACKSON – JOHNNY CASH/JUNE CARTER

JOY TO THE WORLD – THREE DOG NIGHT

JOELENE – DOLLY PARTON

JOEY – CONCRETE BLONDE

JOKER – KD LANG

LANDSLIDE – DIXIE CHICKS

LET IT RAIN – AMANDA MARSHALL

LISTEN TO THE MUSIC – DOOBIE BROS

LONG TRAIN RUNNIN – DOOBIE BROTHERS

MAN I FEEL LIKE A WOMAN – SHANIA TWAIN

MOONDANCE – VAN MORRISON

MY BABY – COLD CHISEL

NEED YOU NOW – LADY ANTEBELLUM

NEON MOON – BROOKS N DUNN

OLD TIME ROCK N ROLL – BOB SEGER

PERFECT – FAIRGROUND ATTRACTION

PROUD MARY – CREEDENCE

ROCK N ROLL GIRLS – JOHN FOGARTY

ROCKIN ROBIN – JACKSON FIVE

RUN BABY RUN – SHERYL CROW

RUN TO PARADISE – CHOIR BOYS

RUN TO YOU – BRYAN ADAMS

RUSH YOU – BABY ANIMALS

SEX ON FIRE – KINGS OF LEON

SHOOK ME ALL NIGHT LONG – ACDC

SMOKE ON THE WATER – DEEP PURPLE

SOMEBODY LIKE YOU – KEITH URBAN

STAY WITH ME – SAM SMITH

STAND BY ME – BEN E KING

SUMMER OF 69 – BRYAN ADAMS

SUNSHINE OF YOUR LOVE – SANTANA

SUPERSTITIOUS – STEVIE WONDER

SWEET HOME ALABAMA – LYNARD SKYNARD

TNT – ACDC

TRAVELLING SOLDIER – DIXIE CHICKS

TREAT ME NO GOOD – SONYA DADA

USE SOMEBODY – KINGS OF LEON

WHAT GOES AROUND COMES AROUND – JUSTIN TIMBERLAKE

WHAT'S UP – 4 NON BLONDES

WHILE MY GUITAR GENTLY WEEPS – GEORGE HARRISON/ERIC CLAPTON

WHOLE AGAIN – ATTOMIC KITTEN

WISH YOU WERE HERE – PINK FLOYD

YOU'RE STILL THE ONE – SHANIA TWAIN


Powered by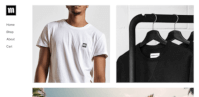 Create your own unique website with customizable templates.